Welcome
Tom is now a

MAC

-Award winner!!
Welcome… thanks so much for visiting my site. Whether you're an old friend, a new friend, someone I've met somewhere on the road or someone I have yet to meet… I appreciate that you took the time to stop by. I hope to see you in "real life" soon. There have been a lot of exciting things happening lately, but the MOST exciting thing is seeing you fabulous people face to face!


"The love child of kd lang and Tony Bennett, this sometimes smooth, sometimes powerhouse singer is always sweetly vivid."
-cdbaby.com
What's New
Friday, March 04, 2022, 15:55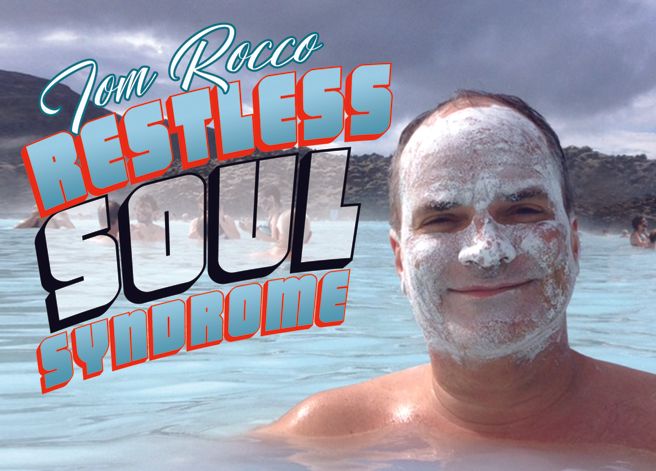 Come hear Tom's take on discovering who one is by leaving where one comes from. While we're at it…is 'discovery' even possible these days when 323 questionable TripAdvisor users have rated something before you even lay eyes on it? Off-center stories interspersed with songs both familiar and new.  You might even earn some frequent flyer miles.
After multiple sold-out performances at NYC's Metropolitan Room and elsewhere across the country, Restless Soul Syndrome will be making its Long Island debut on Friday, April 8th, at 8:00pm at The Landmark on Main Street.
Come see why Sue Matsuki of Cabaret Hotline said: "Tom Rocco is what cabaret should be…fun, heartfelt, well-sung and entertaining. This show was pure joy!" And Andrew Martin of Nightlife Exchange said: "Tom Rocco is blissfully brilliant on every level!"
Click here to purchase tickets
See you there!
Friday, March 04, 2022, 15:50
The Community Synagogue Theater Company is proud to present the musical comedy, "The Drowsy Chaperone," from April 7th – 10th, at the Landmark Theater on Main Street in Port Washington. Performances will be held on Thursday and Saturday at 7:30pm and Sunday, at 11:30am. (ASL translated) and 4:30pm. All shows performed without an intermission.
Winner of five Tony Awards, including Best Book and Best Original Score, The Drowsy Chaperone is a loving send-up of the Jazz Age musical, featuring one show-stopping song and dance number after another.
With the houselights down, a man in a chair appears on stage and puts on his favorite record: the cast recording of a fictitious 1928 musical. The recording comes to life and The Drowsy Chaperone begins as the man in the chair looks on. Mix together two lovers on the eve of their wedding, a bumbling best man, a desperate theatre producer, a not-so-bright hostess, two gangsters posing as pastry chefs, a misguided Don Juan and an intoxicated chaperone, and you have the ingredients for an evening of madcap delight.
Hailed by New York Magazine as "The Perfect Broadway Musical," The Drowsy Chaperone is a masterful meta-musical, poking fun at all the tropes that characterize the musical theatre genre.
For tickets, please click here
Premium Seating (reserved) – $54/ticket
Regular – $30/ticket
Children 12 & under – $24/ticket
Saturday, February 22, 2020, 16:41