Matters of The Heart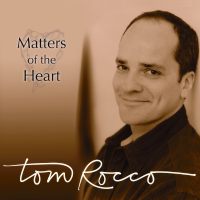 This, my first recording, is a collection of songs that speak to my heart. I hope you're moved by the range of feelings they convey… from compassion to wistfulness to joy to hope. And, of course, love. We were all meant to experience that.
Thank you for listening.


These songs are an eclectic mix…ranging from lesser-known Broadway tunes to standards to soulful ballads. With Deana Muro on keyboard, piano and backup vocals, Paul Thompson on bass and cello, Deborah A. Weible on drums and Maria Becoates-Bey on backup vocals. Also featured is a duet with NYC singing and standup comedy sensation, Kim Cea.
---
"Each track is infused with love. Tom Rocco's recording, 'Matters of the Heart,' inspires and moves the listener to action and tears. And laughter. An inspired recording."
-Jeanine Tesori
Composer, "Fun Home," "Shrek," "Caroline, or Change" and "Kimberly Akimbo"
---
"Matters of the Heart" began life as a benefit cabaret performance in Pittsburgh, PA for the Pulmonary Hypertension Association (PHA). In August of 2002, Tom's nephew David, then 14, was diagnosed with primary pulmonary hypertension, a life threatening condition affecting the heart and lungs. In July of 2003, thanks to the hard work and dedication of family and friends "Matters of the Heart," rather than being just a show, became an event. The outpouring of love and support from the entire community was staggering. Everyone involved felt blessed to be a part of it.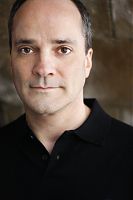 Pulmonary hypertension is currently an illness without a cure. Yet, with expanding research and new treatments, there is growing hope. If you'd like to learn more about PHA or to make a contribution, please visit www.phassociation.org. Together we can help make a difference that truly matters.